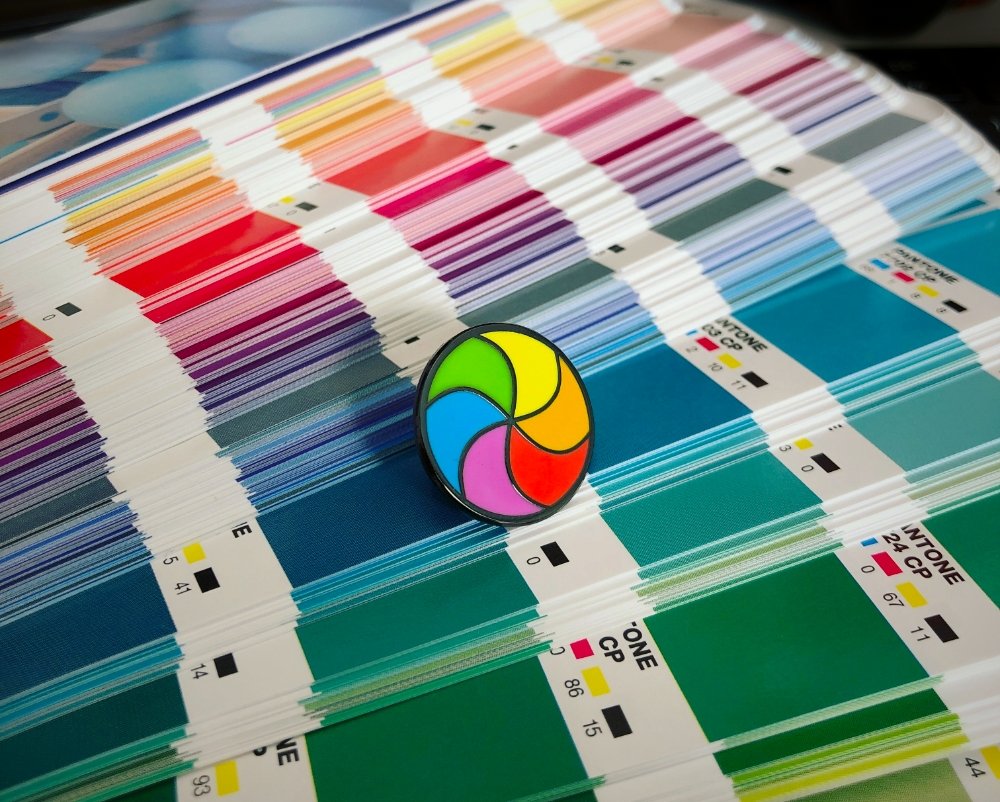 This is a beachball/spiral pin with some colors that might be familiar to Mac users.
I was responsible for this project from start to finish. I made the artwork in Sketch, selected Pantone colors, and defined specs for our manufacturer in China. I'm extremely proud of these pins. This was one of the hardest projects I've worked on (for many reasons) and set the groundwork for me wanting to mass-produce more physical objects in the future.
Pin Services
Want me to make pins for you? I have the know-how and an established relationship with a factory. Hit me up, and we'll make something good together.
Beachball Enamel Pin
Alex Guichet
2018
19mm Black Nickel Plated Pin
Pantone-matched Imitation Hard Enamel
Front-side Polish for Perfect Finish