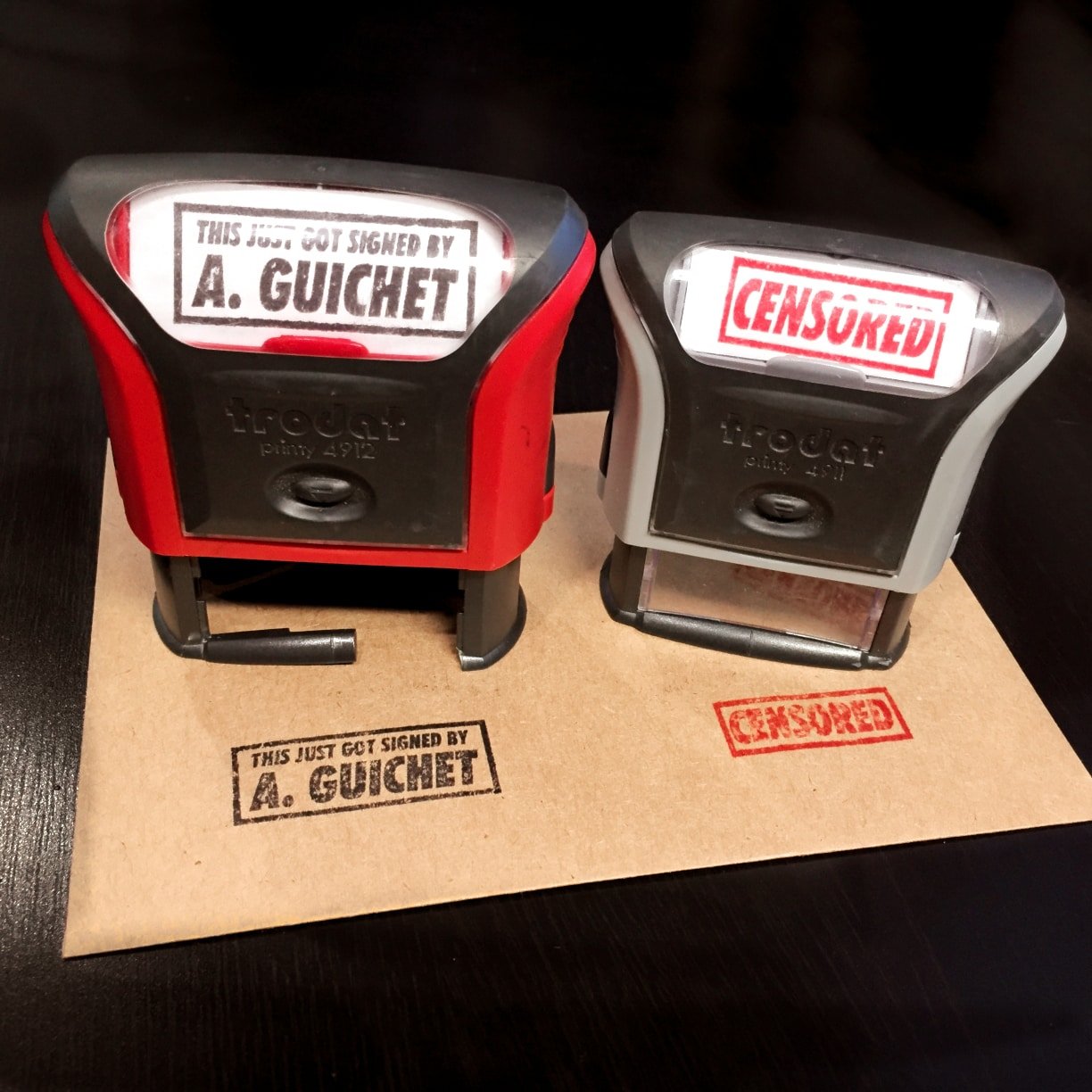 The game Team Fortress 2 has a deep trove of lore, including some delightful graphic design around bureaucratic fascinations. I designed some stamps to emulate theirs.
"This just got signed by A. Guichet" was a play on the "This just got signed by Saxton Hale" stamp. I chose to deemphasize my first name on this stamp—in high school, I frequently went by my last name.
The menagerie of use cases behind the censored stamp is a bit obvious. I jokingly used it while I was an editor on my high school newspaper. The school administration censored many of the articles I put together, so it earned a decent amount of use.
Stamps
Alex Guichet
2009
Rubber Stamps
Futura Bold Typeface