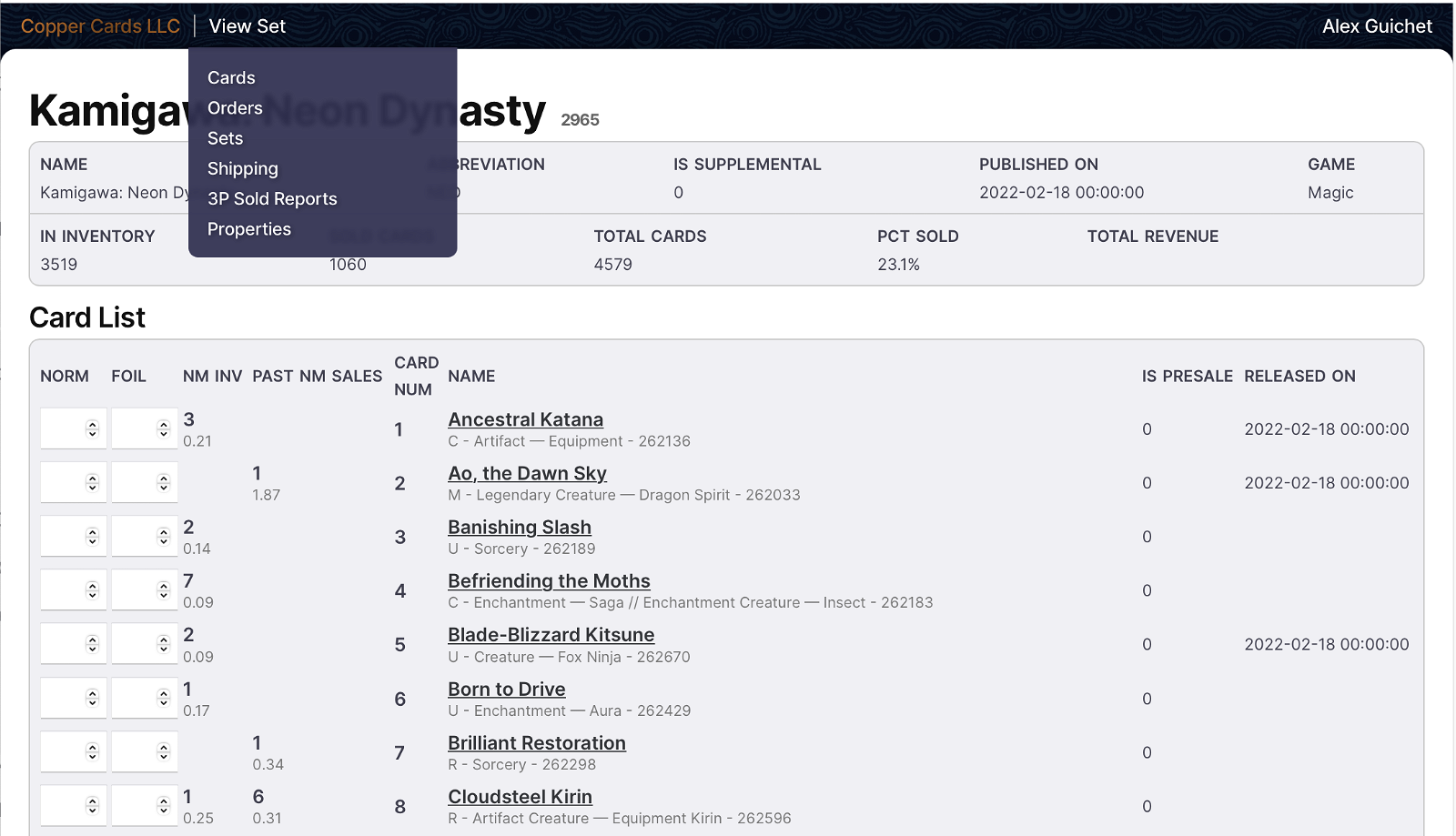 My husband and I have been running a trading card singles store for our weekend project over the past year. We divide our responsibilities for the store up by our personal areas of expertise. Jesse does most of the mechanical fulfillment and algorithmic pricing. I build our inventory management pipeline, run "the business," and acquire inventory at prices that make it economically worthwhile as a small business. When new sets are released, we spend our weekends opening and sorting cards and adding them to our online inventory.
(I'm wildly lucky to have a partner that loves to work on a shared project like this with me in our free time. It's a good business, and we have plenty of fun with it. I hope to see numbers grow so we can hire someone part-time, eventually.)
I love internal UIs. They're often products of intelligent business thinking, and exceptional ones are not just a busy jumble of data but are designed to intelligently streamline business operations. While I don't necessarily don't want to go into a lot of the decisions we've made here and how we run our business—we are working in razor thin margins of selling ink on cardboard, after all)—here's some sneak peeks of our Admin UI. I've blurred bits I consider to be sensitive or proprietary to our business operations.
Card UI
This show's the per-card data, the inventory we have in our system, and the price history of the card.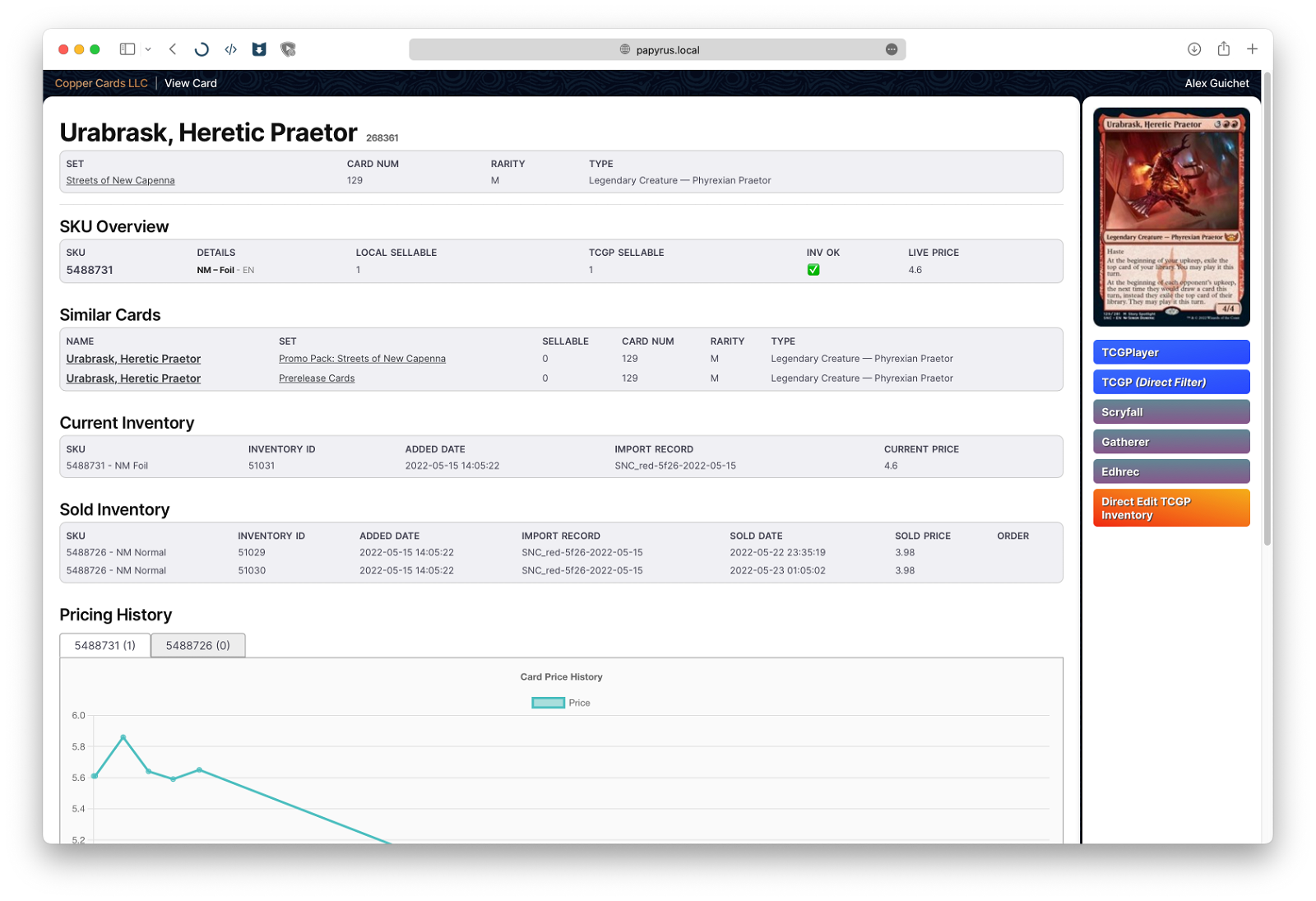 Set UI
We need an excellent tool to rapidly import inventory to have some of the first cards online in new sets when demand is the highest and supply is the lowest. This set tool helps us quickly add inventory and view current and past prices.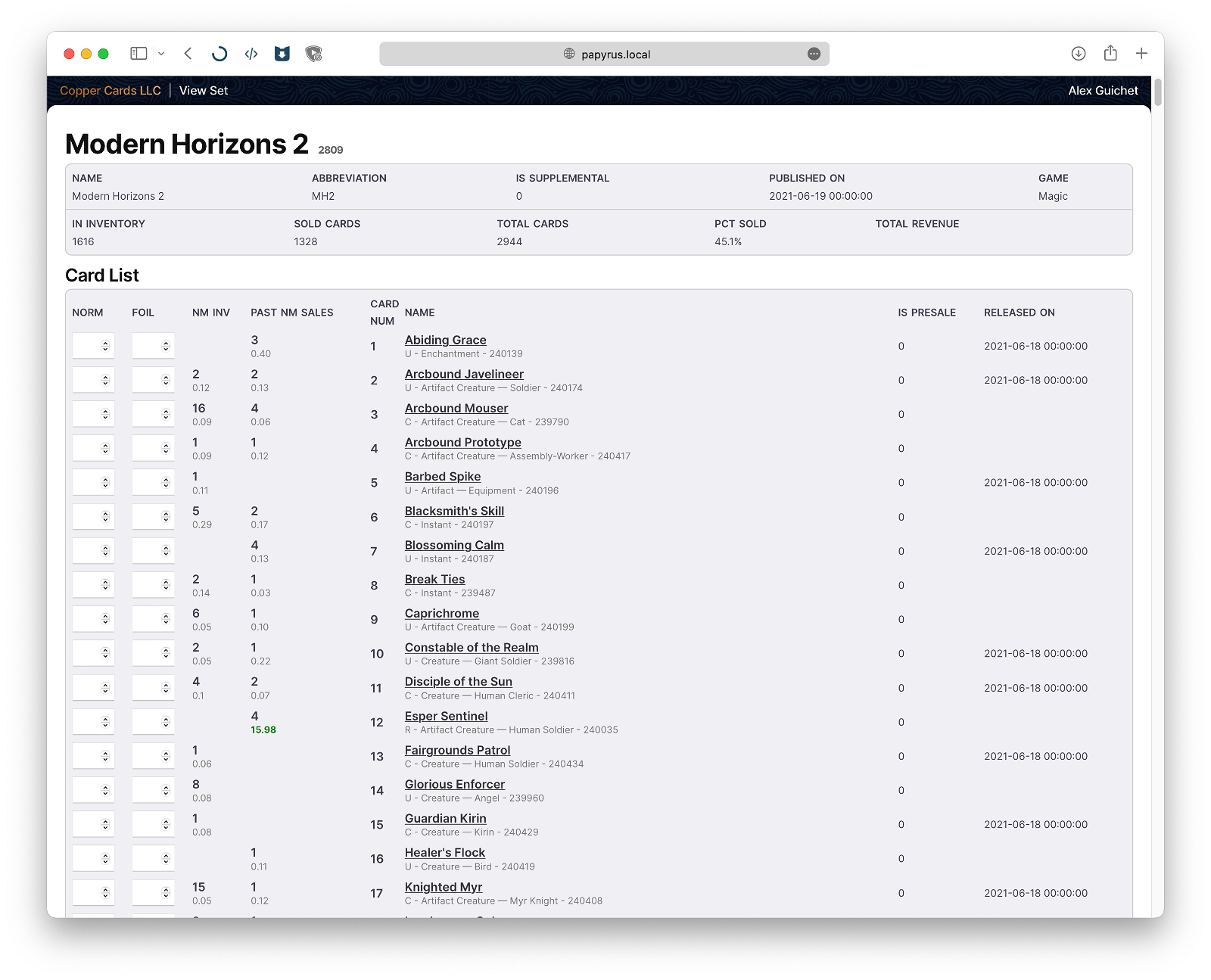 3rd Party Reports
We also sell cards for trusted friends. We generate sales reports monthly for them.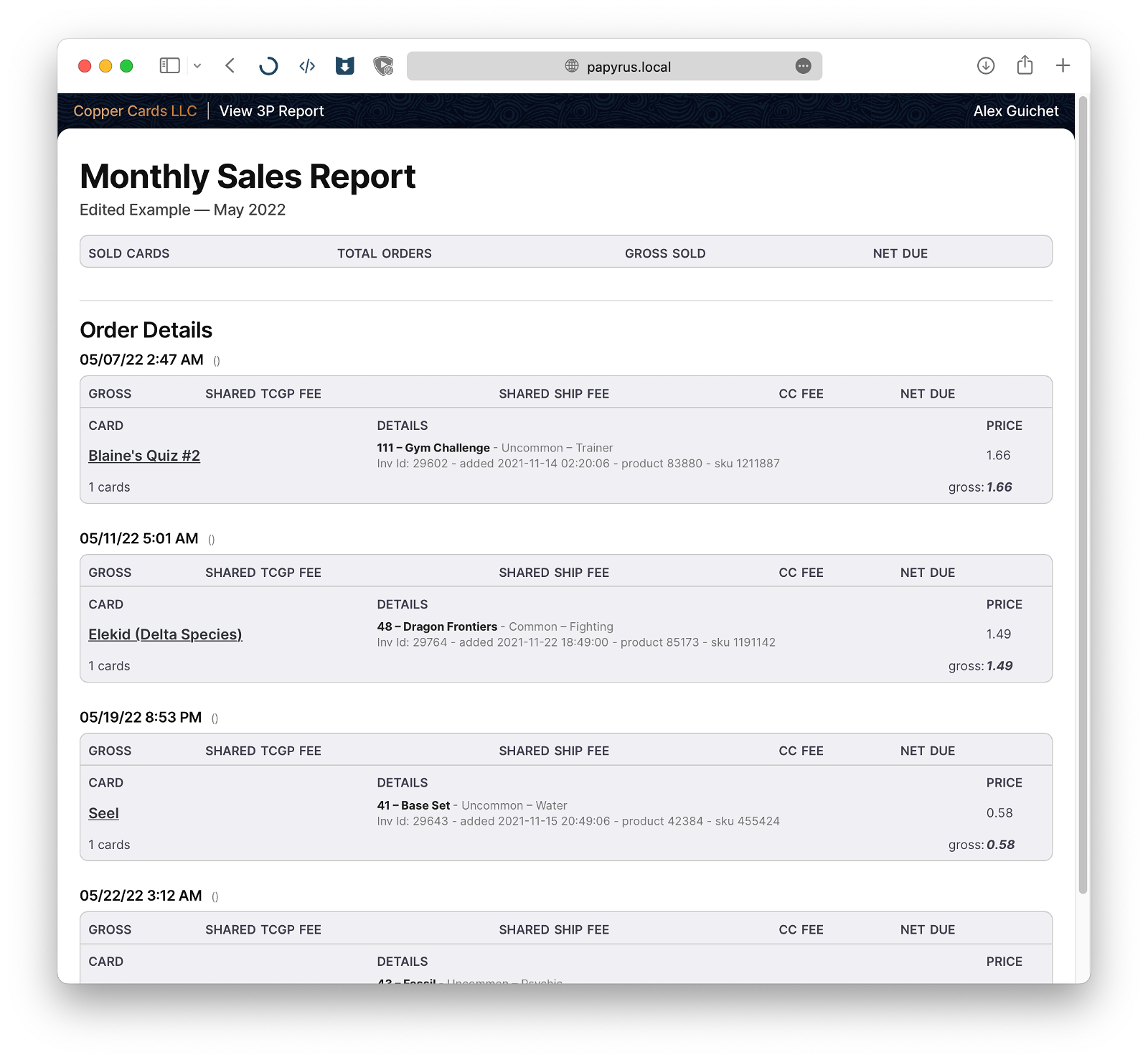 Copper Cards Admin UI
Alex Guichet
2021
Custom Software
PHP, Cobalt CMS UI, TCGPlayer API